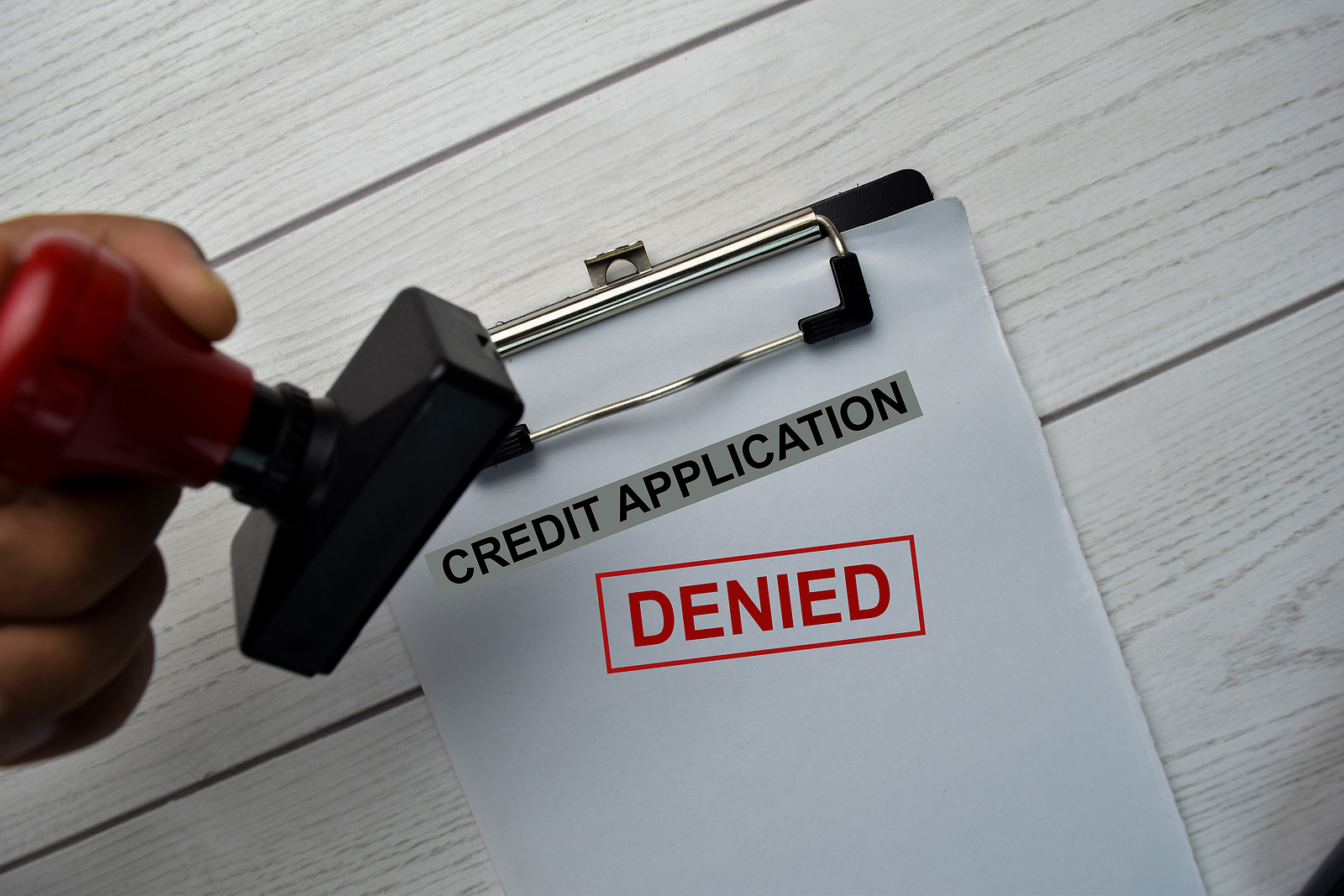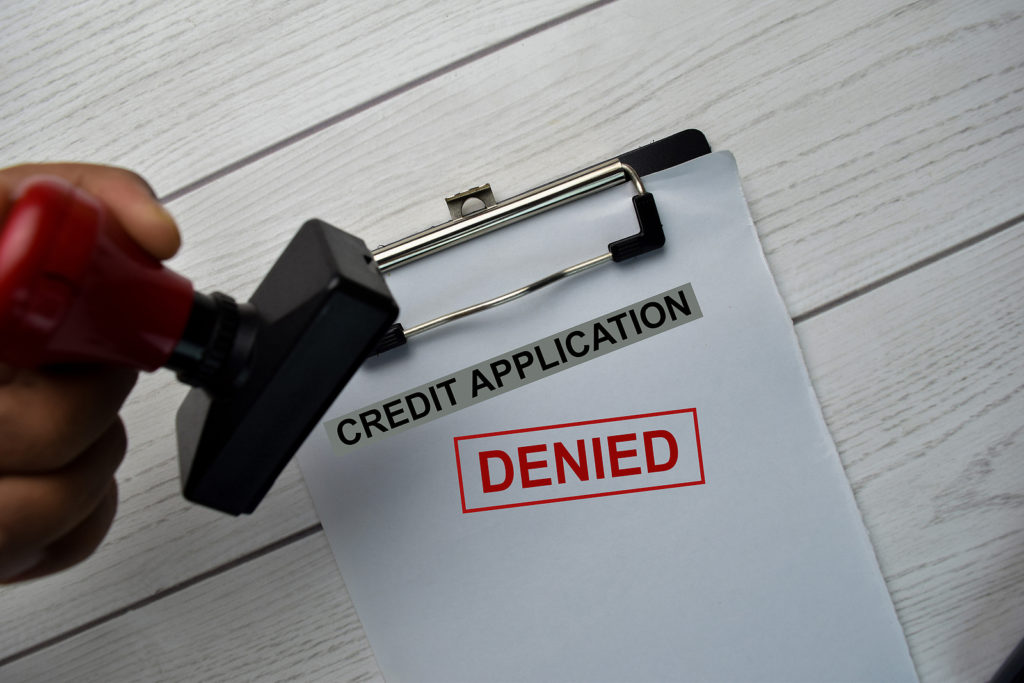 Applying for a mortgage loan can be a stressful experience, and being denied can be a huge disappointment, especially if a purchase hinges on your approval. Fortunately, you may have other options before you give up on a mortgage.
There are numerous reasons an underwriter for a mortgage lender may deny your application. Depending on the reason for denial, it may take a while to repair the matter, but there may be other options for a mortgage in the meantime.
What Reasons Were You Given For the Denial?
Depending on the mortgage lender, the underwriter will use specific criteria to determine a borrower's creditworthiness for their mortgage products. While some lenders are conventional mortgage lenders and will approve or deny a borrower based on criteria set out by Fannie Mae or Freddie Mac, other lenders offer less stringent approval criteria.
Typical reasons that applicants get denied by mortgage lenders include
A low credit score – Some lenders maintain a minimum credit score limit as part of their approval criteria. This will depend on the type of mortgage and the lender. For conventional financing, that score is approximately 620, but considerations can be made with larger down payments or other offsetting criteria with some lenders.
Insufficient credit history – For applicants who don't have enough credit history, lenders will not have enough evidence of the applicant's financial responsibility.
A debt-to-income ratio that is too high – Lenders will look at your overall monthly income against your monthly debts. If the potential monthly housing debt exceeds 28 percent of their gross monthly income, an applicant may find it difficult to be approved for a mortgage.
Too small a down payment – The less that an applicant puts down on a home, the more risk that the lender is taking on. A larger down payment shows a lender that you have more financial exposure and are less likely to foreclose.
Unexplained bank account activity – When a lender sees a large bank deposit, they suspect that money has been gifted to the applicant in order to get loan approval or purchase a home. An applicant will need to explain the source of those funds and, if it is a gift, a lender may deny the application.
Recent job changes – Lenders will want to see job stability. For those who have changed jobs or are self-employed, a lender may decide not to take the risk of lending to that individual.
Inability to show income on income tax filings or pay stubs – Many self-employed individuals or individuals who earn their income in non-traditional ways are not always able to reflect their income on income tax returns or weekly pay stubs. Without that proof, the lender will not be able to sell the loan to Fannie or Freddie.
You Have Options
Fixing these issues and reapplying for lending will take time and a great deal of effort. If you are looking for financing for an immediate purchase, you simply don't have that time. Fortunately, there are options for applicants who can't get approved for traditional conventional mortgage loans.
In today's mortgage marketplace, there are other loan products available other than conventional mortgage loans. These are called non-conforming loans and will run the spectrum from government-backed mortgages such as VA and FHA to non-qualifying loans that use other criteria to determine the creditworthiness of an applicant.
Are There Any Benefits to Non-Conforming Mortgages?
Obviously, for individuals who find they cannot get qualified for a conventional mortgage, a non-conforming loan can offer them the ability to get financing for their purchase or other mortgage need. But non-conforming loans can also offer another big benefit – flexibility.
Down payment criteria – Depending on the lender, an applicant will be subject to different down payment criteria. While government-backed mortgages will traditionally accept a lower down payment, other non-conforming loans may actually require a larger down payment to offset other risks they are willing to take.
Loan limits – Conventional lenders will only lend up to the amount that Fannie Mae and Freddie Mac are willing to purchase. Non-conforming lenders give borrowers access to larger loan limits than traditional conventional loans.
Property types – Conventional borrowers are limited in the property types for which they can get mortgage financing. Non-conforming loans will offer more flexibility in the types of property they will lend against.
Credit scores – Non-qualifying lenders often consider the collateral over the borrower. They will be more likely to lend against a piece of property that will offer them a good return should they need to foreclose.
Income qualification – Borrowers who are unable to show income on their tax returns, such as self-employed individuals, investors, or foreign nationals, can seek lenders who will look at other means of qualifying a borrower's ability to pay back the mortgage.
Getting More Information
If your mortgage application has been denied by a conventional lender, all is not lost. You may want to look into other non-conforming or non-qualifying mortgage products. At NonWMHomeLoans.com, we offer a broad range of mortgage products that can fit almost anyone's mortgage needs.
Contact us at (800) 413-0240 or apply for a loan directly on our website.
---
We are here to help you
Our mission is to deliver reliable, latest news and opinions.

$1 Billion+
in available capital

LESS THAN 3 MINS
to get your rate

STARTING AT 3.25%
STARTING AT 3.25%

AVAILABLE IN
NATIONWIDE