No Documentation Mortgages: No- or Alt-Doc Loans from NonQMHomeLoans.com
When you apply for a home loan, you typically will be asked to provide extensive documentation as part of the approval process. After the mortgage loan crisis of 2008, many lenders have established very strict lending criteria that requires even the most qualified borrowers to produce reams of paperwork showing their income, assets, and ample details about their financial situation.
Unfortunately, the extensive documentation that many lenders require in order to obtain a mortgage can make it impossible for many would-be home buyers or real estate investors to qualify for a loan to buy a property.
There are many situations in which life circumstances, type of employment, or other factors can make it impossible to provide the documentation that a conventional mortgage lender wants to see when approving a mortgage loan. For buyers who do not fit a cookie-cutter mold of what a mortgage borrower should be, purchasing a property can seem hopeless.
Simplified No-Doc/Low-Doc Loans
Many lenders have built very strict lending criteria requiring a lot of needless paperwork. Contact us today to learn the details of how we can help you get your non-qualifying loan approved. Break free from red tape with NonQMHomeLoans.com.
The good news is, there is no reason to give up your dream of becoming a homeowner or your plans to invest in residential or commercial real estate. There are still options for low doc mortgage loans and even for no doc mortgage loans. You simply need to do a little more research to find a lender who is willing to go beyond traditional underwriting and standard documentation rules and who will assess your ability to repay the loan in a more holistic way.
NonQMHomeLoans.com is the lender that you are looking for if you need a low documentation mortgage loan or a no documentation mortgage loan.
Our trusted mortgage professionals make home ownership and real estate investment possible even for unconventional buyers and we are proud to help you to secure the financing that you need so you can follow through on your plans for building wealth through real estate investment.

Who Needs a Low Doc Mortgage or a No Doc Mortgage?
Many borrowers, including those who are very well-qualified, will struggle to come up with the ample documentation that traditional banks and mortgage brokers require in order to be approved for a loan.
The types of documentation that is necessary generally includes W2s and tax returns showing multiple years of steady income; bank statements and statements from financial accounts to show what assets you own; profit and loss statements detailing your business operations; and much more.
Finding and presenting all this financial information can take months, if it is available at all.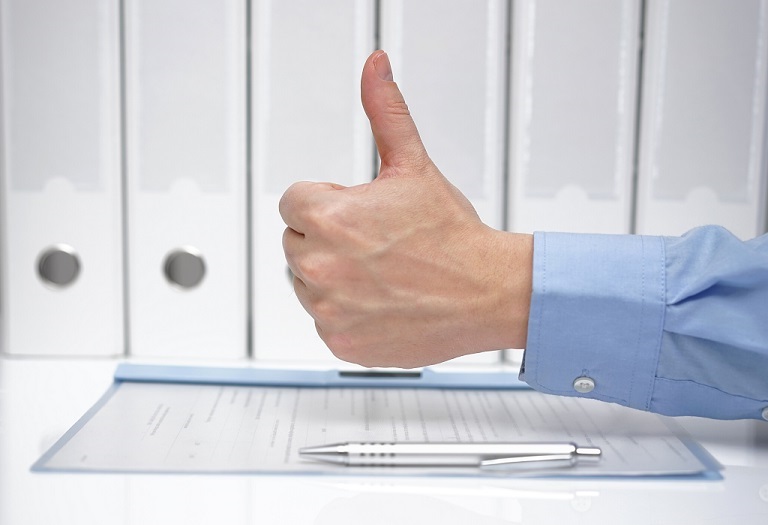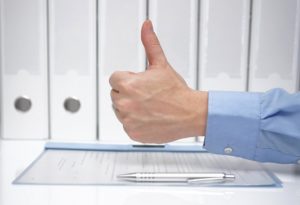 Some borrowers who could produce these documents may decide it is not worth doing so because they do not want to spend the time, go through the hassle, or suffer through the invasion of privacy that obtaining a conventional mortgage requires. These buyers may seek no doc loans or low doc loans simply for convenience – and they are right to do so in many circumstances. This is especially true when you are trying to buy a loan in a seller's market and you don't have months to wait for a home loan to be approved after a bank has combed through every detail of your financial life.
For other borrowers, coming up with the documentation necessary to secure a conventional loan is simply impossible because they do not have the kinds of financial paperwork banks and brokers require. Would-be home buyers who may be unable to come up with the documents necessary to qualify for a conventional loan include:
New business owners: It takes time to develop years of business records showing the company's value. If you have just started a business, you may also not be able to show multiple years of stable income, or the mortgage lender may have difficulty assessing how much the company is worth. All of this can make it impossible to get approved for a conventional mortgage that requires documentation.
Self-employed individuals: Self employed workers face myriad challenges obtaining typical mortgage loans. Their debt may be high because of investing in their business; they may have unstable incomes; or they may have low incomes on paper because of efforts to keep their salary low for tax purposes.
Young workers: Younger people may not have a long track record of working so may be unable to show multiple years of earning history. This does not mean they are unqualified for a conventional mortgage loan, although it often means they cannot obtain one.
Individuals with investment income: Whether you are a retiree living off your investments or you simply got lucky in the market or saved aggressively and can now live off invested funds, you may face a challenge obtaining a conventional mortgage if your loans come from investments. You can't provide the type of proof of reliable income banks will require when you earn your money based on the performance of invested assets.
Individuals with unconventional sources of income: If you have family money or otherwise receive income that doesn't come from a stable job, you may have difficulty providing documented proof of income in a way that lenders require to give you a conventional mortgage loan.
Whether you fall within one of these categories, or whether you simply want to protect your privacy and avoid the hassle of preparing endless pages of loan documents, you could find yourself facing rejection after rejection if you try to get a loan from a typical mortgage broker.
So, don't waste your time trying to convince these lenders that you are a qualified buyer. Instead, turn to NonQMHomeLoans.com for help securing the financing you need. We offer no doc mortgage loans and low doc mortgage loans so you can easily purchase the property you are interested in.

Choosing a Low Doc Mortgage or a Low Doc Mortgage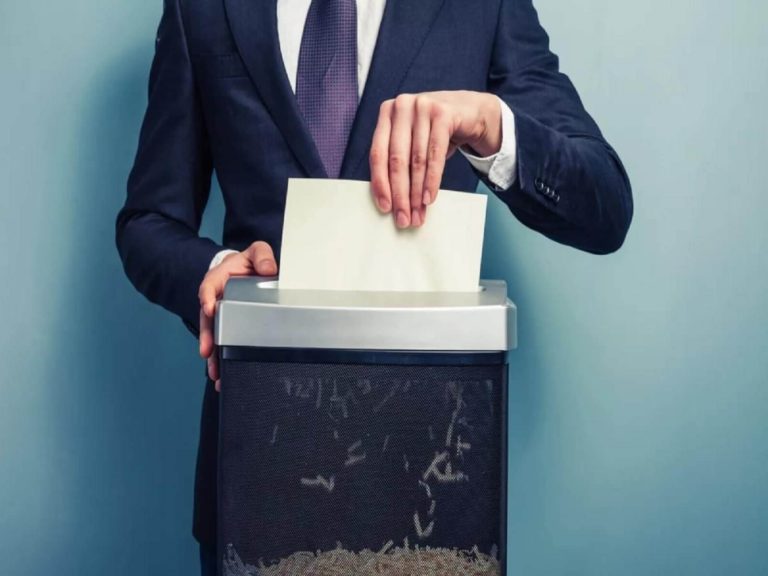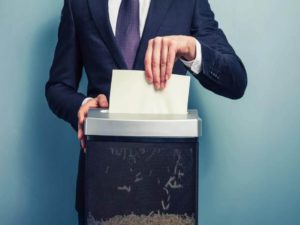 If you have decided that providing the documentation necessary to secure a mortgage is impossible for you or is undesirable for you, you will need to shop carefully to find the right mortgage lender to provide financing for your real estate purchase.
You want a lender that makes the process of qualifying simple, straight-forward and streamlined. At NonQMHomeLoans.com, we go above-and-beyond in helping would-be property owners to qualify for the loans that they need. It is not just that we do not require documentation and make low doc or no doc loans available. We will also work closely with you to understand your situation and get you approved for the right type of mortgage financing quickly so you do not lose out on buying a property you are interested in.
When you work with our mortgage professionals, we can guide you through the quick and easy process of applying for a loan and getting approved.
We allow borrowers with up to a 55 percent debt-to-income ratio, we make loans to borrowers with credit scores of 500 or above, and having an adverse credit event such as a bankruptcy or a foreclosure on your record will not preclude you from getting financing with NonQMHomeLoans.com.
We can work closely with you to maximize the chances you secure financing and get a loan large enough to buy the home or investment property you have been looking at.
Throughout the process, we will treat you with respect, protect your privacy, and help you to ensure that you find the right financing to meet your needs. The loans we offer are at competitive rates so your monthly payments should be within your budget, and costs are low so you can make a smart investment in a property without paying a fortune simply to secure the financing you need.
We can also provide pre-approval to qualified borrowers which will help you to submit competitive bids quickly when a property comes up. And we do this all without requiring you to prepare and submit pages of financial paperwork.

Contact NonQMHomeLoans.com Today
Whether you don't have the financial documentation to qualify for a conventional mortgage loan, you do not want to cope with the lengthy process of preparing financial documents to borrow for a home or investment property, or you are unwilling to give up your privacy by letting a bank comb through every detail of your financial life over the past several years, you may feel as though obtaining a mortgage is not possible.
But, you no longer have to worry about being unable to buy a home or investment property simply because you are unable or unwilling to comply with the burdensome documentation requirements that so many lenders impose. NonQMHomeLoans.com is here and ready to work with you to provide a no doc or low doc mortgage loan today.
You should give us a call to find out about the ways in which we can help you to secure financing and to get your loan application started. You will be on your way to owning a property with an affordable mortgage quicker than you ever imagined possible.
Discover Non-QM
When others say No, we say Yes. Learn about how
non-qualifying mortgages from NonQMHomeLoans.com work.
Find out how
We are here to help you
Our mission is to deliver reliable, latest news and opinions.

$1 Billion+
in available capital

LESS THAN 3 MINS
to get your rate

STARTING AT 4.9%
STARTING AT 4.9%

AVAILABLE IN
NATIONWIDE