Are You a Non-U.S. Citizen? Invest in Your Dream American Property with NonQMHomeLoans.com
Buying property in the United States can be an excellent investment, whether you want that property to serve as a rental or investment property or you hope to use the property as a primary or a secondary home.
However, because of the costs associated with the purchase of property, being able to obtain a mortgage loan is a prerequisite for many individuals who are interested in buying either residential property or commercial property.
Obtaining a mortgage loan is not an easy process for many would-be property owners largely because there are extensive qualification requirements that most financial institutions put into place after the mortgage crisis in 2008. Getting a mortgage requires you to meet very specific criteria as well as to provide extensive documentation about the most personal and intimate details of your financial life.
Simplified Home Loans for Non-US Citizens
A great investment is to buy real estate in America. NonQMHomeLoans.com has done everything legally possible to keep the mortgage loan for within reach for foreign nationals as well. Now, many persons who want to buy a home, or commercial property, can.
Unfortunately, even some potential mortgage buyers who are highly qualified and who are willing to jump through hoops and provide the necessary documentation to qualify for conventional mortgages may be unable to do so due to strict rules that traditional mortgage lenders put into place.
For example, foreign nationals who wish to invest in the United States real estate market may find it difficult to obtain a mortgage loan.
The good news is, if you are not a United States citizen but you want to own property within this country, you can do so – and you can qualify for a mortgage if you know which loan providers are willing to work with you. NonQMHomeLoans.com is here to help. We are proudly inclusive in providing mortgages not only to U.S. citizens but also to many individuals, families, and investors who live outside the United States or who hold citizenship in a foreign country.
NonQMHomeLoans.com is a trusted mortgage source that offers loans at competitive rates that are easy even for unconventional buyers, including foreign nationals, to qualify for. If you want to buy property in the U.S. and you need a mortgage from a reliable, responsible lender that makes it easy for you to get your loan application approved, you need to call NonQMHomeLoans.com today.

Obtaining a Mortgage as a Foreign National
Your ability to obtain a mortgage when you are not a United States citizen is going to vary based on many different factors, including your citizenship status, the type of property you are interested in buying, the kind of loan you are looking for, and the financial documentation that you can provide to mortgage lenders.
P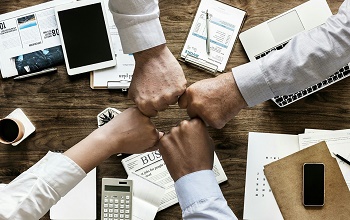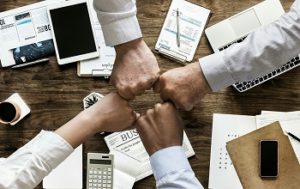 ermanent resident aliens, as well as non-permanent resident aliens, are generally able to go through the same process of qualifying for a mortgage as United States citizens. Even qualifying for FHA loans or loans that meet Fannie Mae and Freddie Mac qualifications may be possible, provided you have proof of lawful immigration status. Obtaining an FHA loan or a loan insured by Fannie Mae or Freddie Mac could allow you to purchase a home with a low down payment provided you meet qualifying criteria.
Permanent resident aliens will need to provide their green card as proof of their residency status, as well as their Social Security number issued by the U.S. government in order to obtain a conventional loans. Those who are non-permanent resident aliens who have a Social Security number, special employer-sponsored visa, and/or a work permit may also be able to obtain a conventional mortgage loan.
However, you would have to provide proof that you are going to be able to live and work in the United States for several years in order to qualify for most conventional mortgage loans including FHA loans, Fannie Mae loans or Freddie Mac loans.
If your work permit was not going to last for a long time and was soon to expire, lenders would want to see some type of proof that you will remain in the country before giving you a loan.
For non-resident aliens, the process of obtaining a mortgage as a foreign national without meeting residency requirements and employment requirements would be very difficult. Conventional lenders are often worried about the risk of a foreign national defaulting on a loan so will impose strict requirements to qualify.
This could include making a very substantial down payment totaling as much as 30 percent to 50 percent of the value of the property that is being purchased. The interest rate might also be high on a loan to a foreign national – if a lender is willing to make a loan at all.
Foreign nationals also face challenges in getting approved for a loan because there may be insufficient data on their credit history for a conventional lender to evaluate. Lenders typically place a lot of weight on credit scores provided by the Fair Isaac Corporation (FICO) or other credit scoring agencies. However, these agencies may not have the credit details necessary to prepare a credit history and provide a credit score on a foreign borrower.
Traditional mortgage lenders may not have an effective manual underwriting process to determine if a foreign borrower is qualified and so may simply deny the loan altogether or may impose such burdensome documentation requirements that qualifying effectively becomes impossible.

Foreign Nationals Can Obtain a Home Loan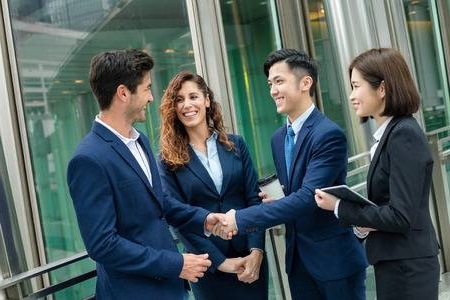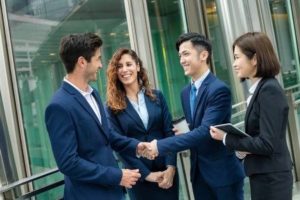 Because of the many challenges that are associated with obtaining a mortgage as a foreign national, it may be discouraging to even try to purchase property when you are not a United States citizen, especially if you do not live locally. However, the stability of property values in the United States over long durations of time, and the fact that property values tend to rise over time in the U.S., means that you should not give up on your efforts to invest in the property that you hope to purchase.
Whether you are seeking a new primary home to move to the United States, want a second home or vacation property, or are looking for rental or investment properties, you deserve to be able to fulfill your dream of owning your own little piece of America.
And, the good news is, NonQMHomeLoans.com can make the process of obtaining a mortgage much easier than you anticipated.
Do not waste your time trying to get conventional lenders to give you a fair chance at qualifying for a mortgage when most of these lenders are ill equipped to evaluate your documentation fairly and with a holistic view of your entire situation. You could spend months aiming to satisfy their requests for documentation, only to end up getting denied in the end and potentially losing out on the chance to buy a piece of property you were interested in.
Instead, turn to NonQMHomeLoans.com to get approved for a loan quickly without a lot of hassle. Our mortgage professionals will help you to determine quickly what type of loan is best for you and will guide you through the process of getting approved for a loan in a timely and efficient manner.
We can make it possible for you to obtain financing for a property with much less documentation than other lenders and the loan that we help you to obtain will offer competitive rates and terms to help ensure that your real estate investment is a successful one.
The foreign national mortgages that we help non-citizens or non-residents to obtain are some of the best loans available with the terms that you need to make home ownership affordable – and you will be able to obtain a loan in a timely manner without having to overcome all of the obstacles that a conventional lender would put in your path.
We can also provide you with pre-approval so you can be more competitive as you bid on properties by providing proof you are a qualified buyer.

Contact Us Today for Mortgages for Non-US Citizens
Foreign nationals deserve the right to be able to qualify for a loan so they can have the chance to invest in real estate in the United States. Since many mortgage lenders are ill-equipped to provide loans to foreign nationals who cannot meet conventional lending requirements, finding the right lender offering a loan at reasonable terms with an easy application process is essential.
NonQMHomeLoans.com is the lender that you need. You should reach out to our mortgage professionals today so we can help you through the process of securing financing quickly and easily without all of the documents that conventional lenders require and that non-residents don't have available.
When you work with us to obtain a mortgage for foreign nationals, you'll be able to get the financing you need more easily than you ever imagined and will be able to put an offer on the perfect property before it slips away.
Get your piece of the American dream today by letting NonQMHomeLoans.com help you to obtain the loan you need to buy a primary home, a vacation property, or a real estate investment anywhere in the United States.
Discover Non-QM
When others say No, we say Yes. Learn about how
non-qualifying mortgages from NonQMHomeLoans.com work.
Find out how
We are here to help you
Our mission is to deliver reliable, latest news and opinions.

$1 Billion+
in available capital

LESS THAN 3 MINS
to get your rate

STARTING AT 4.9%
STARTING AT 4.9%

AVAILABLE IN
NATIONWIDE