This is How We Do It
With the ever changing Federal regulations, there are multiple steps for anyone getting a mortgage loan. If a person could rely on a one-page application and get the best loan available, most would not be reviewing this website.
Non-QM Home Loans does the heavy lifting. You concentrate on what is important. We stay with you each step of the way as you prepare to move to your new home, work to save money and pay off high interest rates if you are refinancing.
There are four steps to obtain a mortgage. Your part has been made as easy as possible and we do the majority of the work.
The steps are:

Step one: Decide how much you can afford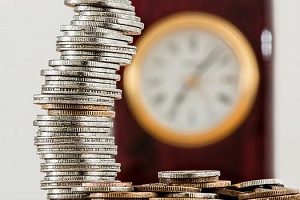 A couple of factors determine this amount. What kind of monthly payment are you looking for? What is the maximum you can borrow from a lender, given your income and credit history? Use the calculators on our website to determine your monthly payment amount. We'll also help you through different scenarios by asking a few simple questions. Because lender guidelines are fairly standard, we can give you a good idea of how much you can borrow after a short conversation.

Step two: pre-qualify for your loan
This is where the process really begins and you save the most money. You will provide info on your current job, assets, and your residence history. You'll supply information on your employment, asset, and residence history. We pull your credit score and report. We will go over all this info and provide a letter of pre-qualification. Handle it with care — it can be a useful tool for buying your new home! With this letter, your realtor will negotiate the best deal for your new home. The pre-qual letter gives you buying clout! While you're deciding on the home that's right for you, we are looking for the loan that best fits your needs.

Step three: apply now! We make it easy
Once you've made the offer and it's been accepted, it's time to apply for the loan. It's very easy, and you can apply online, right here on our site. At the end of this step, we will order the appraisal of your new home.

Step four: your loan is funded
We make your part of the procedure easy.
We are here to help you
Our mission is to deliver reliable, latest news and opinions.

$1 Billion+
in available capital

LESS THAN 3 MINS
to get your rate

STARTING AT 4.9%
STARTING AT 4.9%

AVAILABLE IN
NATIONWIDE