Securing Financing From a Direct Hard Money Lender
Applying for a mortgage loan is a time consuming and tedious process that can sometimes takes weeks or even months to complete. Going through this process is impractical for many real estate investors, as well as for individuals who are interested in buying a home in a competitive market where sellers often give priority to buyers who can close on a transaction quickly.
For some real estate investors or home buyers, the process of applying for a mortgage loan is not just a hassle, but it is also likely to be a fruitless process because actually being approved for a mortgage loan may not be possible.
Borrowers without a long credit history, who have adverse credit, or who cannot meet traditional documentation requirements may find themselves turned down for mortgage loans by conventional lenders. This can leave these buyers trapped outside of the real estate market, unable to purchase a family home or to diversify their assets and grow their wealth through making smart real estate investments.
The good news, however, is that conventional mortgage loans are not the only types of loans that are available to would-be borrowers who are interested in purchasing properties. It is also possible, in many cases, to obtain a hard money loan.
Hard money loans come from specialized lenders that offer this type of mortgage financing. The process of qualifying for a hard money loan is completely different than obtaining a conventional mortgage loan and this may be the solution for you when traditional mortgage lenders would turn you down.
NonQMHomeLoans.com makes hard money loans at reasonable interest rates. Our skilled mortgage professionals will guide you through the process of quickly qualifying for the financing you need so you can get your real estate deal done and get to closing in a timely manner. Don't get frustrated with the process of obtaining a traditional loan and give up on your plans to invest in a home of your own or a rental property that you believe will grow your wealth. Contact NonQMHomeLoans.com today for help.

What is a Hard Money Loan?
A hard money loan is a mortgage loan that you obtain from a lender which is secured by collateral. As long as you have assets that you can pledge that will secure the loan that you wish to obtain, you can be approved for a hard money loan.
With a traditional mortgage loan, a lender spends a lot of time making certain that you are likely to repay what is owed after you borrow. Lenders offering traditional mortgage loans will check your credit score and will deny you a loan if your score is too low. Traditional mortgage lenders will also demand you provide extensive financial documentation so they can assess the risk that you will not repay them.
For example, a lender may want years of bank statements, past tax returns, a W2 from an employer, and proof of income and employment provided by an employer. All of this documentation is necessary in order for the lender to assess how likely it is that you will repay the loan on time.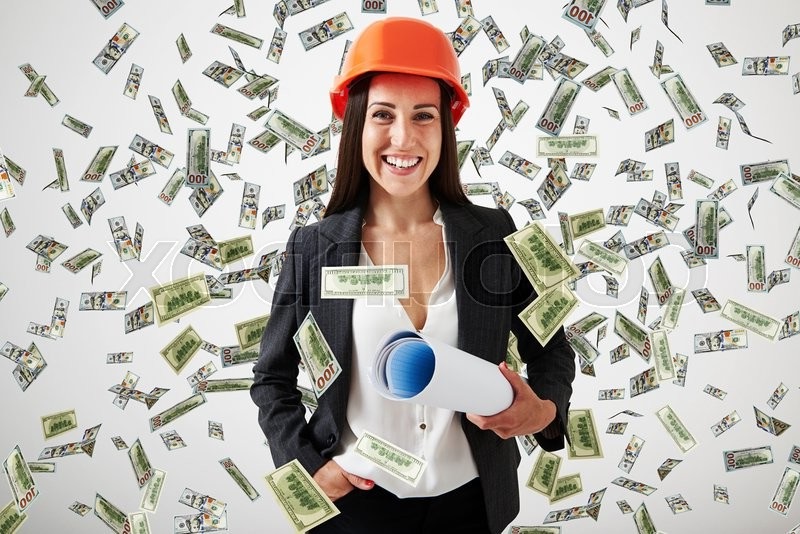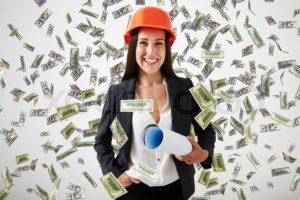 When you get a hard money loan, lenders do not need to go through this complicated process that invades your privacy and requires you to spend endless amounts of time assembling paperwork to prove that you are a worthy borrower. That's because you have collateral that secures the loan. Lenders have no worries about whether or not you will repay the loan because if you do not do so, they have a right to take the collateral that is used to secure the loan and sell that collateral to recoup the money that they loaned to you.
In most cases, hard money loans are shorter term loans than traditional mortgages. For example, while you might take out a mortgage with the loan agreement specifying that you will repay it over 15 or 30 years – the two most common mortgage terms – a hard money loan typically has a repayment period of just one to five years.
Borrowers who take a hard money loan could repay the debt in full during this time or could refinance the debt with another loan at the end of the loan term, either with another hard money loan or with a more traditional mortgage with a longer repayment term.

Who Needs a Hard Money Loan?
There are many home buyers and real estate investors who could benefit in big ways from obtaining a hard money loan instead of trying to go the conventional route and get a more traditional mortgage.
Some buyers and investors need to act quickly in order to be able to buy a property that they are interested in.
If there is an in-demand property and a seller has multiple offers, bidding can get competitive and the seller is more likely to go with a buyer who can close on the transaction quickly in most cases – even, sometimes, when the buyer has made a slightly lower offer. If you are tired of losing out on properties to buyers with cash or with fast and easy access to financing, you may decide that a hard money loan is a better solution for you. Since you can obtain a hard money loan quickly, your bid for the property you are trying to buy will be much more competitive.
You may also decide you do not want to wait the weeks or months to get to closing, even when time is not of the essence because you are living in a seller's market.
There are lots of reasons why you wouldn't want to spend a long time dealing with a lender and hoping to get approved for a mortgage loan, and whatever your motivations are, hard money loans eliminate the delays.
Many buyers are also uncomfortable with the invasiveness of the process of trying to qualify for a traditional mortgage loan.
After all, you need to provide tons of very personal financial details to mortgage lenders in order to be approved for a traditional mortgage. There is a good chance you do not want to give a bunch of banks and mortgage brokers detailed information about all of your sources of income as well as your existing financial accounts with banks, brokerage firms, and other institutions. If protecting your privacy is of paramount importance, a hard money loan provides a good option for securing mortgage financing.
Buyers may also just not want to go through the hassle of getting all of the paperwork together for a traditional loan, even if they don't have privacy concerns associated with giving up all of their financial details.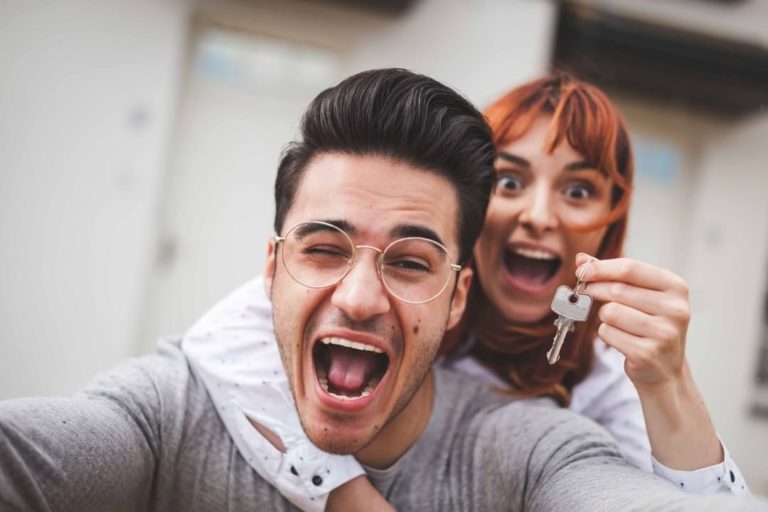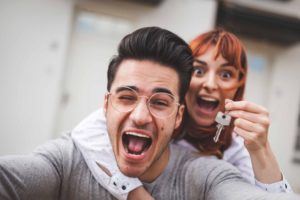 Finally, there are plenty of well-qualified would-be home buyers who could easily afford mortgage payments but who will not qualify because of the specific standards that conventional mortgage lenders use to determine if someone is eligible for a mortgage loan or not.
Those who cannot provide reliable proof of income for the prior two years before trying to secure the loan could be closed out of getting approved. People who have an adverse credit event on their record, such as a bankruptcy or a foreclosure or a court judgement, might also be unable to secure conventional financing.
Many of the individuals who are denied loans because of the strict standards of conventional lenders can easily qualify for a hard money loan, making their dreams of homeowner or real estate investment possible.

NonQMHomeLoans.com is a Diret Hard Money Lender
If you are unable to get a traditional mortgage or you do not want a traditional mortgage because you would prefer a transaction that allows you to get approved and close on your real estate deal more quickly, you need to find the right hard money lender who will qualify you for a loan on favorable terms.
NonQMHomeLoans.com is here to help you. The mortgage professionals at our company have unparalleled experience helping all different types of home buyers and real estate investors to find the right financing solutions to meet their needs. Whether this is a hard money loan, a low doc or no doc loan, a stated income loan, a loan for foreign nationals, or any other type of unconventional mortgage, we can work to get you a loan approval so you can close on your real estate transaction in a timely manner.
Our process of approving you for hard money loans is one of the fastest in the industry and we do everything possible to help ensure that you can get approved for the money that you need when you need it. We understand how important your real estate purchase is to you and our mortgage professionals will try to help make it happen.
To find out more about how NonQMHomeLoans.com can help you to qualify for a hard money loan quickly so you can get to closing and become the owner of the property of your dreams, give us a call today.
We are here to help you
Our mission is to deliver reliable, latest news and opinions.

$1 Billion+
in available capital

LESS THAN 3 MINS
to get your rate

STARTING AT 4.9%
STARTING AT 4.9%

AVAILABLE IN
NATIONWIDE