Our sales agents help clients find a home which fits their needs. As a broker, we are licensed to manage our own business and we seek sales agents to work with us.

Our agents normally do these tasks:
Solicit potential clients
Advise clients on market conditions, prices and connected information
Compare properties to reach a competitive price in the marketplace,
General properties listings and compiled into a database which includes details like locations and features,
Promote the properties though various sales techniques and methodologies,
Show prospective buyers to see properties,
Present offers to sellers,
Mediate between buyer and seller,
Over see all purchase terms, and
Prepare loyalty contracts, purchase agreement and deeds and other documentation as needed.
Most of our sales agents sell residential property while others sell commercial, industrial or other types of real estate.
Our sellers may either represent the buyer or seller. Our agents meet with clients to understand their desired features and affordability.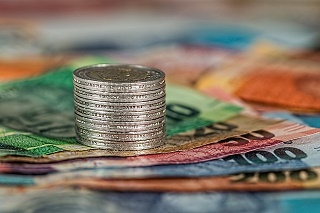 We require our agents to be knowledgeable about the real estate market and match properties to clients' needs. Our agents are familiar with local communities including proximity to schools and shopping. We require our agents to stay current on financing options, government programs and types of available mortgage as well as zoning and fair housing laws.

Opportunities
We are always seeking professional and qualified sales agents to either work directly for us or on a contract basis. Please contact us today to schedule a no-obligation interview.
We are here to help you
Our mission is to deliver reliable, latest news and opinions.

$1 Billion+
in available capital

LESS THAN 3 MINS
to get your rate

STARTING AT 4.9%
STARTING AT 4.9%

AVAILABLE IN
NATIONWIDE