Disclosures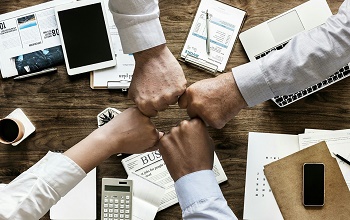 The material on this website are not from HUD, FHA, the USDA or the VA and have not been approved by a government agency so we can maintain our independence.
We are not affiliated with listed references including the alphabet government agencies just listed. We are not endorsing any of the web links or materials included nor are we endorsing any of the employees or business partner.
Website authorization by the New York State Department of Financial Services is pending. Until this website is authorized, no mortgage loan applications for properties located in New York will be accepted through this site.

Our Privacy Policy
Your privacy is important to us. We have developed this policy to allow you to understand how we collect and use personal information as well as how we communicate and disclose it. When collecting personal data, we identify the purpose for which the information is collected.
We collect personal information for the purpose specified by us and other purposes compatible with the purpose of the website; unless we obtain the consent of the individual concerned or required by law.
We retain personal data as long as necessary for fulfilling the purposes and only collect the information by lawful and fair means with the consent, or knowledge of the individual.
Personal data collected is relevant to the purpose for which it is used as well as the extent needed for those purposes.
We protect personal information by using reasonable security safeguards against loss.
We make available to our customers confirmation about the practices and policies related to the management of this information.
We conduct our business in accordance with these principles to ensure the confidentiality of personal information is maintained and protected.
The outline covers important aspects of our policy as it connected to privacy. To review the entire policy email us at the address on our home page.

Web Based Customer Complaint Policy
It is our company's policy to respond promptly to customer complaints and disputes. We take each complaint seriously and investigate each complaint no matter its size. We investigate immediately and take remedial actions quickly.
When a complaint is received, we log it and document it in a special record and then the complaint is sent to the Customer Complaint Officer, or his designee, for prompt action.
All complaints and records of complaints are kept in a binder along with all files and other written policies so employees can access them. Each report is reviewed during our Board meetings. We focus on providing financial products and services to all customers with all federal and state regulatory policies.

Licenses
Non-QM Home Loans Mortgage LLC is an Equal Housing Lender.
NonQMHomeLoans.com LLC is an Equal Housing Lender.
NMLS #958660
We are here to help you
Our mission is to deliver reliable, latest news and opinions.

$1 Billion+
in available capital

LESS THAN 3 MINS
to get your rate

STARTING AT 4.9%
STARTING AT 4.9%

AVAILABLE IN
NATIONWIDE