If I have had bad credit, do I still get a loan?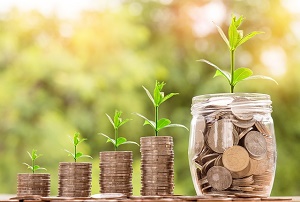 If your credit score is 600 or lower, you will probably have a more difficult time qualifying for a mortgage. But a low credit score does not mean you cannot qualify for certain loans, such as a Federal Housing Administration (FHA) loan, which usually approves individuals with credit scores of 600-500.

What is the difference between a second home and an investment property?
An investment property is a property that is:
Not your primary residence, and is purchased or used in order to generate income, profit from appreciation, or to take advantage of certain tax benefits.
Basically, if you purchase real estate that will be used to make a profit, rather than used as a personal residence for you and your family, that property is considered to be investment property.
There are many types of investment property including:
Residential Rental Property
Commercial Property, And
Property Purchased To "flip" (Where The Buyer Purchases Property With The Goal Of Reselling It For A Profit).

When will I have to pay for Private Mortgage Insurance (PMI)?
If your loan amount is more than 80% of the home's appraised value, you will be required to have PMI. This protects the lender if you default on your loan.

What is the minimum down payment I have to give for a home?
Most mortgage lenders require a down payment of at least 3 percent. FHA loans (mortgages insured by the Federal Housing Administration) require a down payment of at least 3.5 percent.

What does a lender consider if I already have a property in mind?
Here are a few items virtually all lenders consider before approving a home loan:
Credit Score. Also known as your FICO score, this number between 300 and 850 helps banks get a handle on your past credit history.
Current Loans.
Down Payment Percentage.

What does getting pre-qualified means? How does it work?
Getting pre-qualified is the initial step in the mortgage process, and it's generally fairly simple. You supply a bank or lender with your overall financial picture, including your debt, income and assets. After evaluating this information, a lender can give you an idea of the size of the mortgage for which you qualify. Pre-qualification can be done over the phone or on the internet, and there is usually no cost involved. Loan pre-qualification does not include an analysis of your credit report or an in-depth look at your ability to purchase a home.
The initial pre-qualification step allows you to discuss any goals or needs you may have regarding your mortgage with your lender. At this point, a lender can explain your various mortgage options and recommend the type that might be best suited to your situation.

When applying for a loan, what do the lenders look at?
Capacity: Lenders need to determine whether you can comfortably afford your payments. Your income and employment history are good indicators of your ability to repay outstanding debt. Income amount, stability, and type of income may all be considered.
FICO® scores are the credit scores most lenders use to determine your credit risk and the interest rate you will be charged. You have three FICO® scores, one for each of the three credit bureaus – Experian, TransUnion and Equifax. Each score is based on information the credit bureau keeps on file about you.

Could switching jobs affect my mortgage application?
Sometimes a new employment opportunity may come along while you are in the process of buying or refinancing. … Changing jobs during the process does not always affect your ability to qualify for a mortgage loan. Some changes, though, can be more impactful than others.

Can a 2nd job be used in qualifying?
A second job is usually classified as an additional income when qualifying a consumer for a mortgage. A lender will give the most importance to the consumer's main job, as that is considered to be the anchor income in determining financial stability.
The Facts About Using A Secondary Income Source
Cannot be used if the second job is brand-new even if it is in the same field. Let's say, for example, you're a nurse at one particular hospital. In the last four months you've taken on a second job with no history of having a second job before the past as a nurse for a separate hospital and you generate an additional $2000 per month in income at the second job. Even though it's in the same field, it will not be counted.
Can be counted so long as there is a history of working a second job
Can be counted with a two year work history demonstrating an ability to manage two jobs side-by-side for the most recent last 24 months.
Need not be in the same field, the 24 month history supersedes any 'same field' requirement
Cannot have any job gaps within the last 24 months more than 30 days. A job gap will cause the lender to have to average your income
We are here to help you
Our mission is to deliver reliable, latest news and opinions.

$1 Billion+
in available capital

LESS THAN 3 MINS
to get your rate

STARTING AT 4.9%
STARTING AT 4.9%

AVAILABLE IN
NATIONWIDE