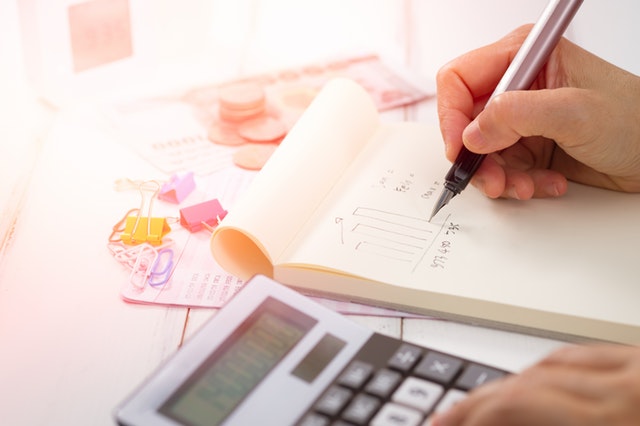 There are new financial products hitting the financial store shelves today. Many come with regulations which are more restrictive than the risky subprime mortgages popular before the financial crisis hit.
A solution for a key segment of the population has been developed: non-qualifying mortgages, or non-QM.
As non-QM expand exponentially, there are new non-prime lenders each day. However, few of the new players underwrite, audit and service their loans.
If the lender has its own underwriters and valuation department, along with in-house appraisers, the originator is said to be "vertically integrated" and is ahead of the competition.
A non-QM borrower is a different type and lenders must maintain a connection. Losing the connection means the loan may not perform.
An especially tenuous link exists when the customer is a worker in the "gig-economy."
Golden Opportunity
Until the changes, tightening lending standards left many gig workers on the sidelines when it came to buying homes.
The gig economy is made up of freelancers, contractors and self-employed workers and is embraced by an increasing number of persons.
Although these workers makeup a growing slice of the modern workplace, often they don't qualify to buy a home — and because they can't afford one. Tightening lending standards often leave them on the outside looking in. The disparity presents a golden opportunity for mortgage originators.
Steve
Steven is a young professional trying to make a go of it in today's world. He believes he has laid out a good plan for life. Get married. Start a family. Buy a home.
By day, Steven works as a freelance copywriter. He picks up assignments from a variety of contacts he's made. At night, he uses his car to make money by driving for a ride share company.
Steven travels frequently and when he does, he rents out his apartment to short term-guests.
The flexibility in his work schedule and overall lifestyle provide him with everything he wants, for now.
He does see one major problem. He's gotten married, and a child is on the way. But a major speed bump showed up when he tried to buy a home.
The home of his dreams is out of reach. He can't get a mortgage despite having more than enough for a down payment. His cash-flow is better than many full-time workers.
He is a casebook example of the 'gig-economy.' An independent contractor which takes on a diversity of short-term jobs as a person adverse to being shoehorned into a traditional 9-to-5 job.
The Stevens of the world are not the outliers. Gig-economy workers are a large demographic which is growing. With an optimistic attitude about their future they are growing at a speed which is mind-boggling.
A Dream Beyond Their Reach
Growing underwriting standards have hardened the mortgage industry and originators must now document their borrower's ability to repay. The standards mean most banks and lenders are taking a hard look at tax returns before deciding to approve a home loan. The vetting puts self-employed gig workers, like Steven, at a disadvantage.
Underwriters look for a steady and stable source of income. The problem is that earnings generated by many short-term freelance jobs doesn't usually qualify as the sort of income required for the mortgage-qualification procedure.
The situation is often made worse when that income is offset by the deductions taken for qualifying freelance expenses — like a home office and transportation mileage.
For Steven and millions of other Americans who make their living from freelance, buying a home remains a dream beyond their reach — no matter how much money they make.
Progressive mortgage originators see an opportunity.
Many within the real estate industry view non-qualified mortgage originations as a growth opportunity for the decade. The environment has dried up refinancing changes, and the non-QM lenders could surpass $100 billion annually in issuances over the coming years.
The Takeaway
Gig-economy workers thrive off of the ability to deduct expenses to reduce their tax bill. Tightened lending stands require banks to rely on documentation. It's a Catch-22 which shuts out many gig workers.
The challenges present great opportunities for progressive originators. Offering a path to homeownership for high-quality applicants means forward thinking non-QM lenders have the largest potential client base in the banking industry.
---
We are here to help you
Our mission is to deliver reliable, latest news and opinions.

$1 Billion+
in available capital

LESS THAN 3 MINS
to get your rate

STARTING AT 3.25%
STARTING AT 3.25%

AVAILABLE IN
NATIONWIDE