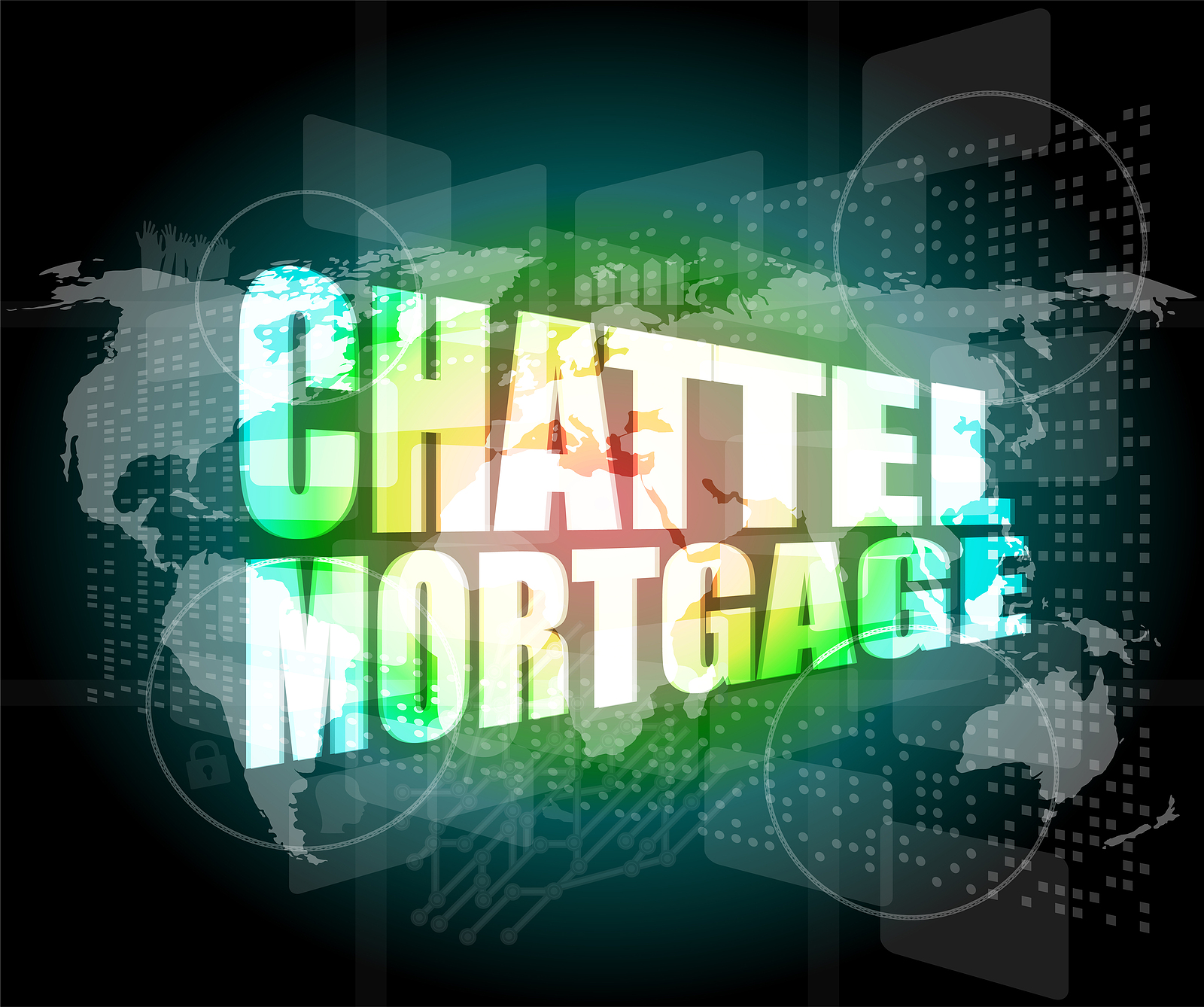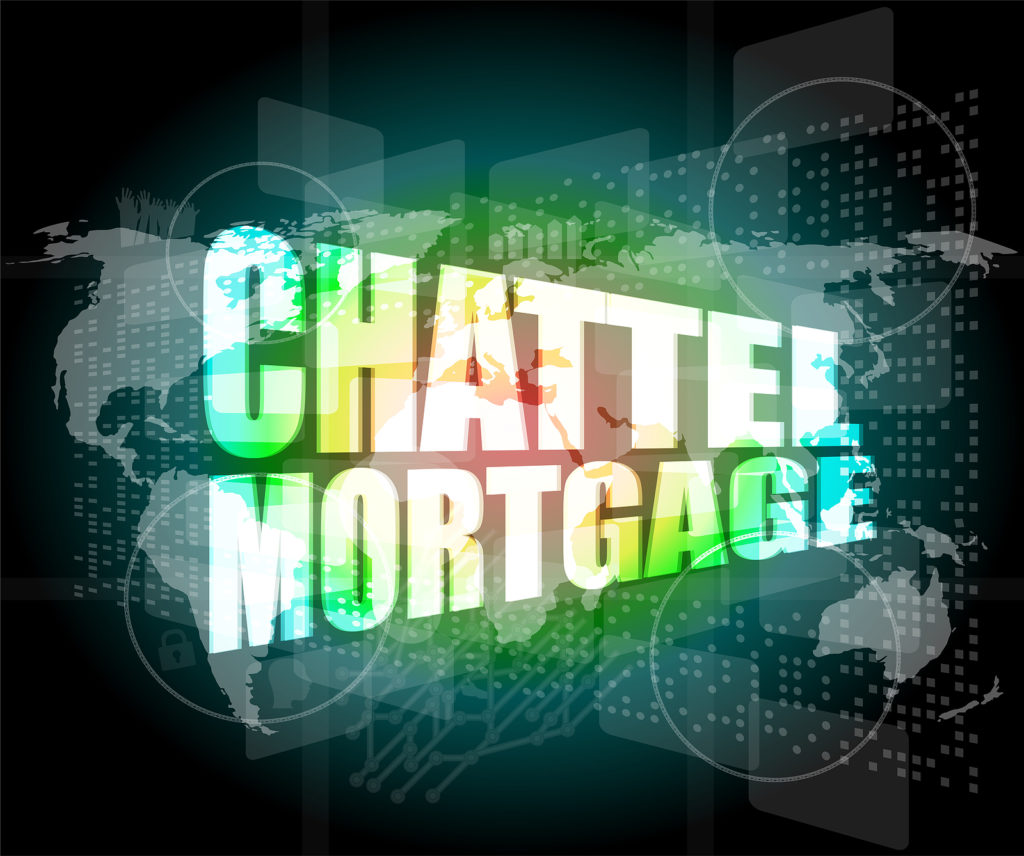 When purchasing a piece of real estate, it's important to understand the different types of mortgages. While many people assume that a conventional mortgage is the best or only option regardless of the type of property being purchased, that's simply not the case.
In many cases a chattel mortgage is the right option, especially if you're purchasing a piece of personal property that can be moved. When making any kind of purchase, it's crucial that you know about all of your options.
When Were Chattel Mortgages Created?
The history of chattel mortgages goes back hundreds of years to Great Britain. In 1854, Great Britain's government instituted the chattel mortgage, and shortly thereafter, the United States began using them as well.
What is a Chattel Mortgage?
Chattel mortgages are a type of loan that is obtained in order to purchase a piece of movable personal property. Manufactured or mobile homes, large pieces of construction equipment, and other large items that can be moved from one place to another are eligible to be purchased with chattel mortgages. For instance, if you own a major construction company and need to purchase a new bulldozer, you may not have the funds necessary to buy it outright.
In that case, you would need to obtain a chattel mortgage to obtain the piece of equipment. Similarly, if you're a real estate investor who wants to put one or more manufactured homes on a piece of land, a chattel mortgage would be your best option.
Anytime you obtain a mortgage, you will need to have some sort of collateral. This collateral protects the lender in the event that you default on the mortgage. In a traditional mortgage, the type that you obtain when you're purchasing a home, the home that you're buying is the collateral. If you default on your loan, the bank, credit union, or lending institution that you've chosen will seize ownership of the home.
Chattel mortgages work very similarly. When you obtain a chattel mortgage in order to purchase a piece of movable property, the lender holds an ownership stake in the property which stands as the collateral. If you fail to make the payments according to the mortgage agreement, the lender can take ownership of the property.
Traditional Mortgages vs. Chattel Mortgages
The biggest difference between a chattel mortgage and a traditional mortgage is found in the fact that when a chattel mortgage has been issued, the lender technically owns the property until the loan has been paid off. When you use a chattel mortgage to purchase a piece of non-stationary property, official ownership of the property is transferred from the lender to you once you've finished paying off the mortgage.
Rules Regulating Chattel Mortgages
Since chattel mortgages are a very specialized type of mortgage, there are specific rules that apply to them. It's also important to note that different asset classes have their own sets of rules that govern how chattel mortgages work for them.
For instance, chattel mortgages that are used to purchase a manufactured or mobile home are required to be registered in a public registry. This ensures that third parties are aware of them before they enter into a financial contract with borrowers who want to use the property as collateral in another loan. Airplanes are also required to be registered with the Aircraft Registration Branch of the Federal Aviation Administration.
The US Department of Housing and Urban Development (HUD) also has rules in place that guarantee loans used to purchase mobile or manufactured homes. HUD uses the Federal Housing Administration (FHA) Insurance Program to guarantee loans of up to $69,678 on mobile or manufactured homes without land.
Types of Chattel Mortgages
According to the Consumer Financial Protection Bureau, roughly 42% of the mortgages that are used to purchase manufactured homes are chattel mortgages. However, there are other items that can be bought with them. Farm equipment, construction equipment, vehicles, boats, and airplanes are all examples of items that can be purchased through a chattel mortgage.
Manufactured or Mobile Homes
According to the United States Census Bureau, there are around 6.8 million manufactured homes in the United States right now. These homes are often bought through a chattel mortgage when they are situated on a piece of leased land. Since the homeowner doesn't own the land that the home is on, a traditional mortgage cannot be used. Instead, the manufactured or mobile home is classified as "personal movable property" and can be used as collateral when obtaining the loan.
Equipment Loans
It's also incredibly common for businesses to rely on chattel mortgages to purchase equipment that they need to operate. For example, a construction company that needs multiple pieces of heavy equipment (backhoes, bulldozers, etc.) may not want to spend the money necessary to purchase these pieces of equipment outright. They may also opt for a chattel mortgage if they don't have access to the funds necessary to pay for these pieces of equipment in full.
Benefits of Chattel Mortgages
The greatest benefit of a chattel mortgage is found in the fact that they allow borrowers to purchase items that a traditional mortgage would not be applicable on. This helps homeowners purchase a home when they may not be in a financial position to do so through a more traditional means.
Chattel mortgages are also incredibly beneficial for businesses who may not have the resources to purchase large pieces of equipment that they need. They also help businesses who don't want to purchase these pieces of equipment outright, and would rather pay for them over time.
Whether you're purchasing a home for the first time, you own a business that needs large pieces of equipment, or you're a real estate investor who owns a piece of land that you want to put manufactured or mobile homes on, chattel mortgages can be a wonderful tool for you. Understanding the intricacies of these mortgages and the rules that govern them can help you take a more informed approach to determining if a chattel mortgage is the right choice for you.
---
We are here to help you
Our mission is to deliver reliable, latest news and opinions.

$1 Billion+
in available capital

LESS THAN 3 MINS
to get your rate

STARTING AT 3.25%
STARTING AT 3.25%

AVAILABLE IN
NATIONWIDE