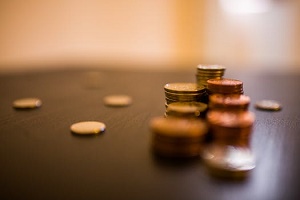 Our free mortgage calculator helps determine what a monthly payment will look like. A house is the largest purchase you may make in your lifetime, so getting an idea of the monthly payment is an important first step to answering "how much house can I afford?".

How to use our mortgage calculator
Calculating a mortgage payment is a breeze with this mortgage calculator. This tool helps quickly and accurately estimate monthly mortgage payment after you provide just a few details. It will also show the total amount of interest due over the life of your mortgage. Here is some information you'll need to know to get started:
The dollar amount expected to pay for a home.
The down payment is the cash put up as equity in the home. At least 20% down typically lets you a buyer avoid private mortgage insurance.
This is the number of years needed to pay off the mortgage.
Estimate the interest rate on a new mortgage by checking the mortgage rate tables for your area. Once you have a projected rate (your actual rate may be different depending on your overall credit picture) you can plug it into the calculator.

How to calculate your mortgage payment
Let's break it down:
This is the home's purchase price, minus the down payment amount. If buying a $400,000 home and make a down payment of $50,000, your principal loan amount is $350,000.
This is a fee, calculated as an annual percentage, the lender charges to borrow money.
An annual tax charged by a local government entity based on the value of the property and the land. Property taxes can vary each year and impacts mortgage payments.
Private mortgage insurance
If you put less than 20 percent down, a lender normally requires PMI to insure the loan in case of default. Once the buyer has reached 20 percent equity, you can request PMI cancellation on most loan types (except FHA loans).
Lenders require this coverage to protect a property against financial loss from natural disasters, theft or accidents.
Homeowners association (HOA) dues
This fee is paid by homeowners to a neighborhood organization for shared maintenance and amenities. (Note: Not all homes belong to a HOA and this fee is usually paid directly to your HOA.)
We are here to help you
Our mission is to deliver reliable, latest news and opinions.

$1 Billion+
in available capital

LESS THAN 3 MINS
to get your rate

STARTING AT 3.49%
STARTING AT 3.49%

AVAILABLE IN
CA, CO, CT, FL, GA, NJ, NY, PA, SC, TX, VA, NC, MD, AZ