Non QM Home Loans For as Low as 4.9%
Here at Non-QM Home Loans, we specialize in providing customers with conventional solutions that answer their non-qualifying mortgage needs. Whether you're interested in buying a new home or refinancing an existing home, we can help you obtain a home loan even if you wouldn't necessarily qualify for a conventional mortgage. With our non qm products, you can achieve your life goals and move into a home that you can call your own. We'll handle the entire loan process for you.
What Is a Non Qualified Mortgage?
A non-conventional home loan is a kind of loan that doesn't need to adhere to requirements for traditional mortgage loans. Also referred to as non-conforming loans, these loans tend to have much lower eligibility requirements when it comes to debt-to-income ratios, credit scores, and loan amounts. You also don't need to have an extremely high down payment of 20%, which is required for some conventional home loans. We want to help you move into a home even if your financial situation isn't perfect.
Our non-qualifying mortgage can help you achieve life goals. Learn about how Non-QM home loans work.
We can handle all of your non-qm (Alt-A) mortgage needs.
You deserve the best in service, value and benefits. We provide all three.
When to Consider Non QM Mortgage Lenders?

If you're thinking of applying for a non qualified mortgage loan, there are many situations in which we provide help for people who are unable to obtain a traditional loan. Let's say that you bring in irregular income or are self-employed. In these situations, you may find it difficult to qualify for a conventional mortgage loan. Most lenders that provide traditional loans only accept proof of regular paychecks from a standard employer, which is nearly impossible to obtain if you don't have a traditional job. While conventional loans may prove tricky to be approved for, we can help you fulfill your dream of owning a home by providing you with a non prime (Alt-A) loan.

We can provide you with the financing you require to purchase the home that you're interested in. If you don't bring in standard income, you might want to consider our stated income loan, which is a mortgage loan that we offer to people who are unable to provide proof of income. When you select this type of loan, you don't need to provide extensive documentation and paperwork supporting the money you earn. All that's required of you is to state how much you earn, which will allow us to determine if you qualify for this type of loan.

At Non-QM Home Loans, our team can also assist you in applying for another type of non-conventional loan. We offer a wide selection of non qm loans to account for different needs. For instance, if you're self-employed, we offer a loan that's specifically designed to help self-employed individuals purchase a home without going through the hassle that occurs when applying for a conventional loan.

Some other types of non traditional loans that are available with Non-QM Home Loans include:

Hard money loans

Loans for foreign nationals

No-doc or low-doc loans

Investment property loans

HOA-litigation loans
If you are in any of these situations, you would typically have a hard time obtaining a conventional loan from a traditional lender. Whatever the reason, your loan application would almost certainly be denied without much thought given to your other qualifications. At Non-QM Home Loans, our goal is to make the loan application process much more straightforward, which will invariably make it easier for you to qualify. By reducing the amount of documentation you need to provide, the closing process should also be significantly shorter.
Latest News
Everything about non-qualified mortgages
We Can Help You Overcome Non QM Mortgage

When you apply for a mortgage with a traditional lender, it's common to run into problems that only serve to delay the application process and eventually cause your application to be denied. Even if you have a great credit score and a long credit history, your application may be immediately denied if you're self-employed. Those situations that may cause a lender to deny an application in an instant shouldn't always factor into whether you should be able to buy a home.

If you don't have weekly or monthly paychecks to prove your income, a traditional lender would likely ask you to provide extensive bank statements, tax returns, and many other documents before they give any indication that they will approve or deny your loan. This only serves to waste your time, which we don't want to do. Call today if you have any questions about your ability to qualify for one of our non-qm loans.

At Non-QM Home Loans, we strive to make the process of obtaining a mortgage as simple as possible. In fact, it can be completed in as little as four steps. The first of these steps involves deciding what amount you can afford when buying a home. There are several factors to take into account when making this decision.

For instance, it's important to identify what monthly payment you can afford and the maximum amount of money you would like to borrow from your lender. We have a mortgage calculator on our website that should guide your decision-making process. When you first contact us, we can identify the amount you'll be able to afford after a short conversation.

The second step is to pre-qualify for a loan, which is a straightforward process that requires you to input information about your residential history, current job, and total assets. At this time, we will check your credit score and history, which will allow us to give you a pre-qualification letter. This letter makes it easier for you to buy a home and tells you how much you are approved for.

The third step in this process occurs when you apply for your loan, which can be done on our website. Once you've sent in your application, we will continue the process by requesting an appraisal of the home you're looking to buy. The fourth and final step is the funding of your loan, which means that you're ready to move into your new home. Apply today to get started on moving into your dream home!
Our Client Testimonials
See what our customers have to say about Borrow products, people and services.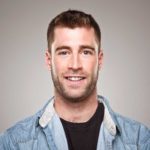 While the task of simultaneously selling two homes and buying another was daunting, at best, the team made it all seem easy. They not only accomplished several major goals, they performed with professionalism and an expertise that was "jumbo!" We are extremely grateful they had our backs.
Walter Armstrong
Sell & Buy Home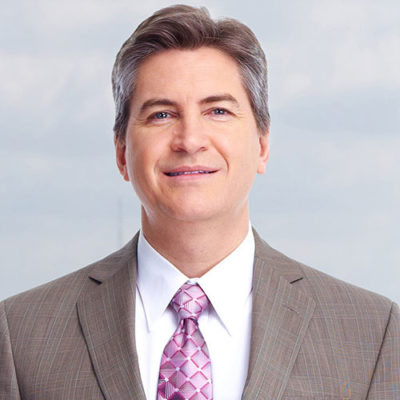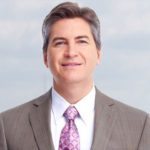 I wanted to let you know how much the homeowner at our recent closing raved about the process your sales people provided. I feel fortunate that we found them and that they have been such an asset to many of my clients.
Robert Shaver
Servicing